Road Test: The Staffordshire Bull Terrier
Known as the nanny dog such is their legendary reputation with children, the Staffie is a clear winner as one of Australia's favourite dogs. They live life at full throttle, tough, stocky and boisterous, and whilst not for everyone their sense of humour, size, and appearance have earned them the reputation of a human in "doggy fur".
Owners are generally besotted by these strong, stocky dogs with their broad skulls and short snouts, and it is true to say no one will ever love you like your staffie!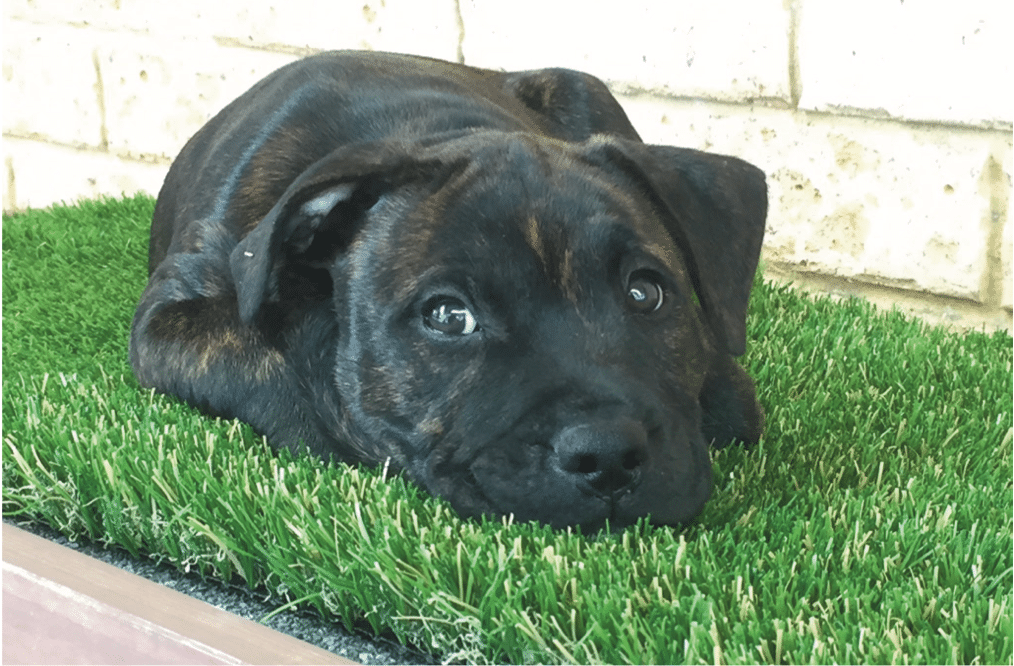 HISTORY:
They emerged in the 17th century in Staffordshire, England. A product of mating the now extinct and ferocious Bulldog with terriers of the time. The resultant dog was known as the Bull and Terrier or Pit Dog and was initially used for bull and bear baiting but when that was outlawed in the 1830's they were used as fighting dogs in the infamous sport of dog fighting. The champion of the working class in the midlands in England at the time they also had a reputation as guardians of the home and were excellent family pets and particularly good with children. They were also used for badger hunting and as ratters. When dog fighting was finally outlawed the breed was maintained as a companion animal and show dog and the Staffordshire Bull Terrier was recognised in 1935.
APPEARANCE:
A compact, powerfully built dog that literally has muscles on muscles. They have a large square head that is short and broad with pronounced cheek muscles, strong jaws and large teeth. Being short coated they have a sleek appearance with semi erect ears, straight forelegs, a broad chest and bowed, powerful back legs. Colours come in red, fawn, white, black, blue and brindle, or any of these with white. A relatively small dog they grow to between 33-40cm in height, weigh 11-16kg (though many we see are between 15-22kg) and they live 10-16 years.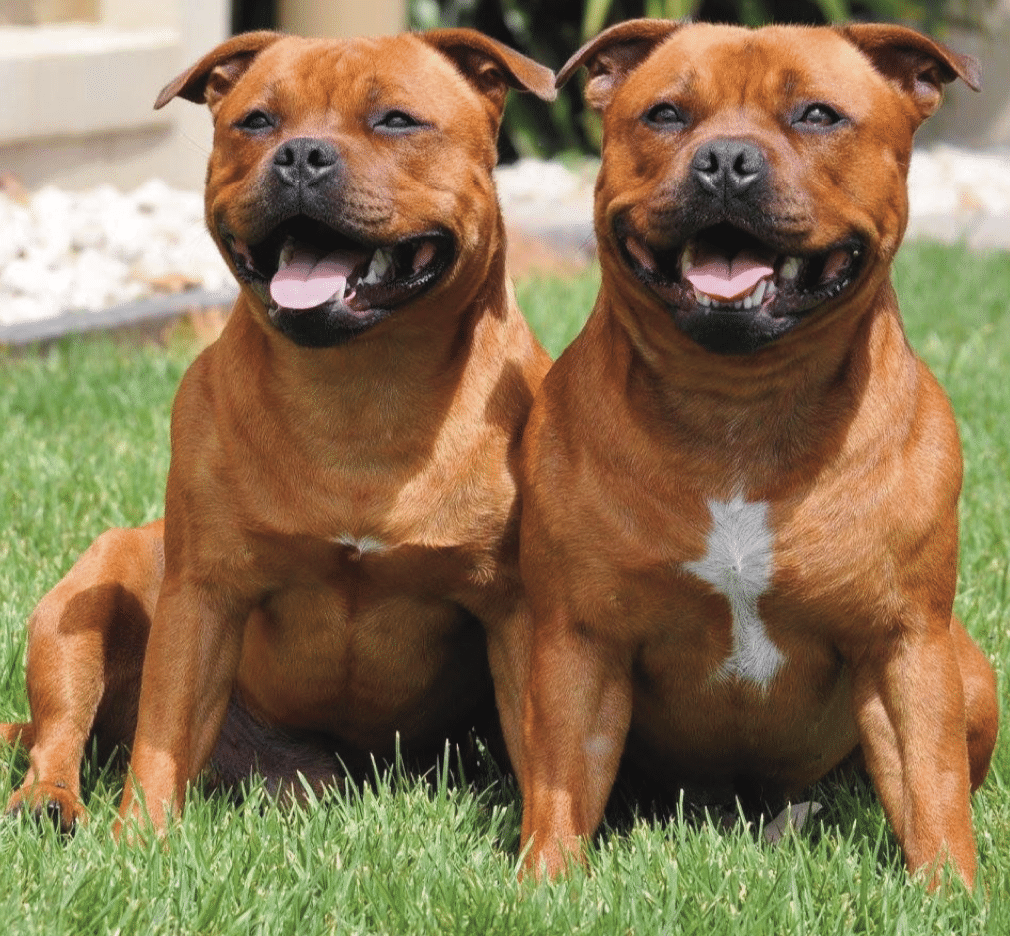 CHARACTERISTICS:
Originally bred for fighting and ratting they can be dog aggressive if not properly socialized and this is a must and a major responsibility of a Staffie owner if they are to get the best from their dog and be free of hassles.
They are intelligent, albeit a bit headstrong and stubborn particularly in adolescence when their boisterous nature can be overwhelming and they are renowned for rushing in where angels fear to tread which can lead to some bizarre accidents. Firm handling is required at this stage until they turn the corner at about 2 years of age and all the work put into them is repaid 100 fold.
Life is for the taking for Staffies and they live for the day so care must be taken lest they injure themselves in their exuberant play. Everything is a joke to a Staffie and their sense of humour is one of their most endearing attributes.
They can suffer from separation anxiety such is the strength of their bond with their owners and whilst they are good watch dogs, barking can be a problem if they are left alone when they can also become destructive in the house and garden.
WHO SHOULD HAVE ONE:
The quintessential dog with children, hence their tag as the nanny dog, they make great family pets though do need a firm hand and are therefore not for everyone. They can be dog aggressive though generally get on well with other dogs in the household and other pets such as cats as long as they are socialised with them. They need regular exercise to curb their boisterous nature and in general adult dogs prefer the company of humans to other dogs. They are happiest indoors with the family and are content as lounge lizards most of the time. Barking and destructive behaviour can be a problem if they are left alone when they are young but they do mellow quite quickly after 2 years of age.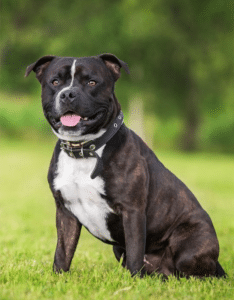 VETERINARY PROBLEMS:
Generally a hardy dog they do suffer from hereditable eye problems, and in Perth's climate we see allergy problems both skin and other forms.
In breeding for bowed and powerful back legs there can be a tendency for slipping patellas (a surgically correctable slipping of the knee cap due to develop- mental twisting of the leg), and arthritis and cruciate ligament problems can also occur as a result of this "twist".
Hip dysplasia has also been reported and we see many Staffies with injuries due to their "devil may care attitude" and the scant regard they seem to have for their own well being.
In summary Staffies come highly recommended for young growing families as long as the new owner has researched the breed and is prepared to spend the time at puppy school, puppy management and obedience classes to ensure their Staffie grows up to be the delightful, funny, devoted dog that it should.