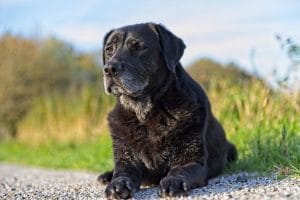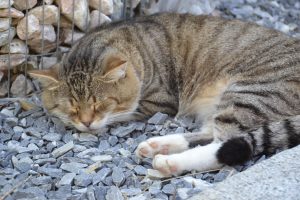 We love our seniors at Swanbourne Veterinary Centre, and the improved nutrition and health care that our pets now receive has contributed to longer lifespans. While you may notice some natural signs of ageing, you may not be aware that a few small adjustments can improve your pet's quality of life.
Stiffness and difficulty rising or jumping are common problems due to arthritis in older pets. If your pet is showing signs of discomfort then call the clinic to make an appointment. There are lots of ways we can manage arthritis – the mainstays being weight control, environmental management, joint supplements and medications as needed.
Browse the handout below to see the ways in which you can help your best friend.
Degenerative changes in the eyes are common in ageing dogs, you may notice that the eye appears slightly cloudy due to thickening of the lens. Most dogs cope well with this gradual decrease in vision, but your elderly pet will be happiest in an area in which they are familiar.
Elderly pets are less able to cope with temperature extremes. Make sure that when it is hot they have access to cool areas, water and even air conditioning! In winter they require a warm, draught and damp free area, with soft bedding away from cold surfaces.
Regular, gentle exercise is vitally important to retain muscle tone and to stimulate heart and lungs. A 15 minute walk once or twice daily is ideal, but be sure not to walk them until they tire.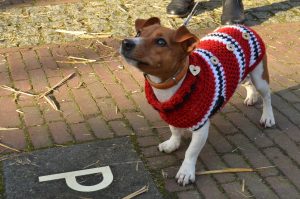 Grooming and more frequent nail trimming can be important components of looking after your ageing pet. Pay attention to removing any food or excreta adhering to the fur, and use this time to check for any unusual lumps or bumps.
Older animals can suffer from a loss of bladder tone. It is important you are sensitive to these needs, allowing them free access to the backyard or litter tray. If you are noticing any incontinence then contact the clinic to organise a consultation – we can help your pet with this.
Regular examinations of your best friend by your vet are an essential part of supporting the older animal. Routine checks are recommended at least every 6 months to ensure your pet enjoys a comfortable life into their older years.