The Siamese is one of the oldest recognised and established breeds of cat.
Legend goes that they were sacred in their native Siam (now Thailand) and guarded Buddhist temples. The kittens were highly prized, it being considered a great honour to be given one. Theft of one of the Royal Cats of Siam from the Royal Court was punishable by death.
The film "The King and I" featured Siamese cats and for many movie goers this was their first exposure to these beautiful and exotic looking creatures.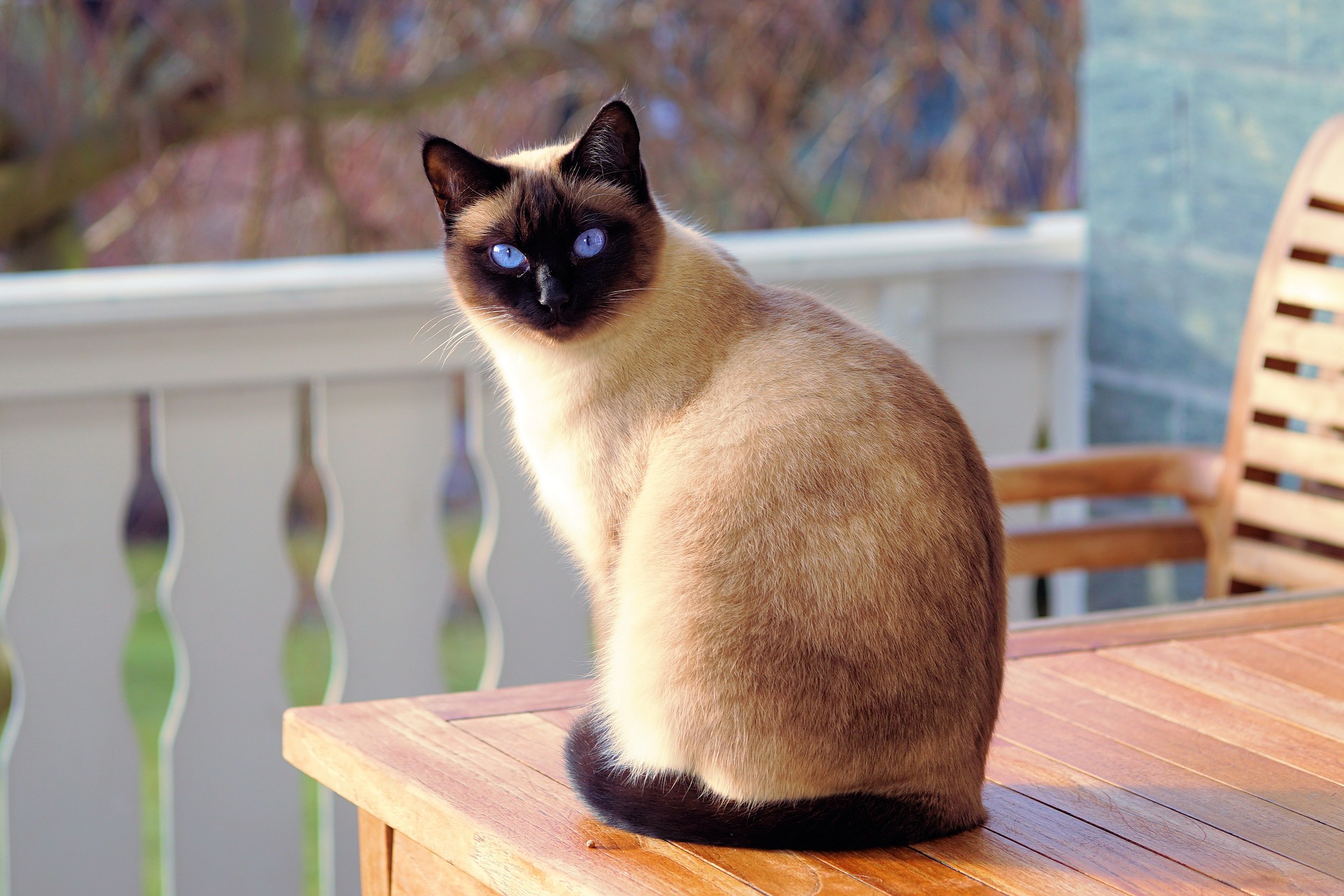 HISTORY:
The Siamese are one of four breeds known as Oriental and have been in existence for hundreds of years.
They are thought to have originated in Siam (now known as Thailand) and were first officially exported into Britain in the 1880's, arriving in America soon after.
They became enormously popular worldwide in the 1960's but this waned by the 1980's when other Orientals such as the Burmese overtook them in popularity. Interest in them has picked up again in recent years and they are a beautifully sleek and elegant animal.
APPEARANCE:
One of four breeds described as Oriental, they have large ears, a wedge-shaped triangular head, long neck, body and legs, with a long whippy tail. They are a medium sized cat and their lithe body gives them a graceful, elegant yet muscular appearance.
They are distinguished by their brilliant blue eyes and coloured points (ears, face, tail and feet) which provide a striking contrast to their light-coloured body.
The show quality Siamese displays a very long, slender body type, and a long, wedge shaped head with huge ears.  Commonly we see the more moderate rounded type of Siamese and these are known as the traditional or apple-head Siamese.
Interestingly the colour points are more vivid in colder climates.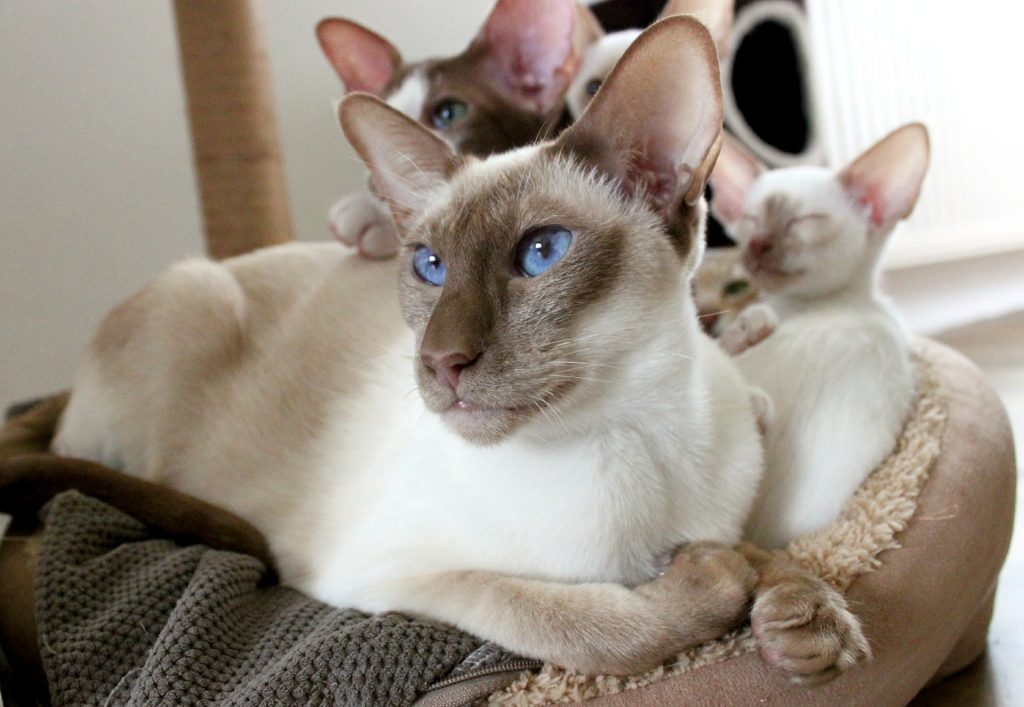 CHARACTERISTICS:
These are a very vocal, lively (perhaps highly strung) and affectionate animal.
They are generally demanding, crave human contact and need toys and objects of amusement to keep them occupied.
They delight in jumping and so beware keeping them inside around ornaments.
They are quite territorial and whilst they get on well with their own kind they can be bullies when it comes to other "less distinguished" cats of the moggie variety!
Aside from their striking looks their signature is their voice which to the trained ear immediately identifies the breed. When in season and to the uninitiated they appear to be in desperate pain and many is the young vet that has been called out in the middle of the night to tend a Siamese "in pain" that has turned out to be in season.
WHO SHOULD HAVE ONE:
These are definitely not an outside cat for several reasons not the least being they can disrupt the neighbourhood bullying other cats, but primarily because they crave the company of their owners.
Therefore this breed is not recommended for people who cannot give them the companionship they desire.
Equally, if you are looking for a quiet and unobtrusive cat then these are not for you either as vocally they are a legend!
On the other hand if you want a striking looking cat that behaves more like a dog, you have the time to give it, and the constant vocalisation does not put you off then this is the breed for you.
These cats are quite good with older children but may need to be introduced to toddlers carefully, or as kittens themselves.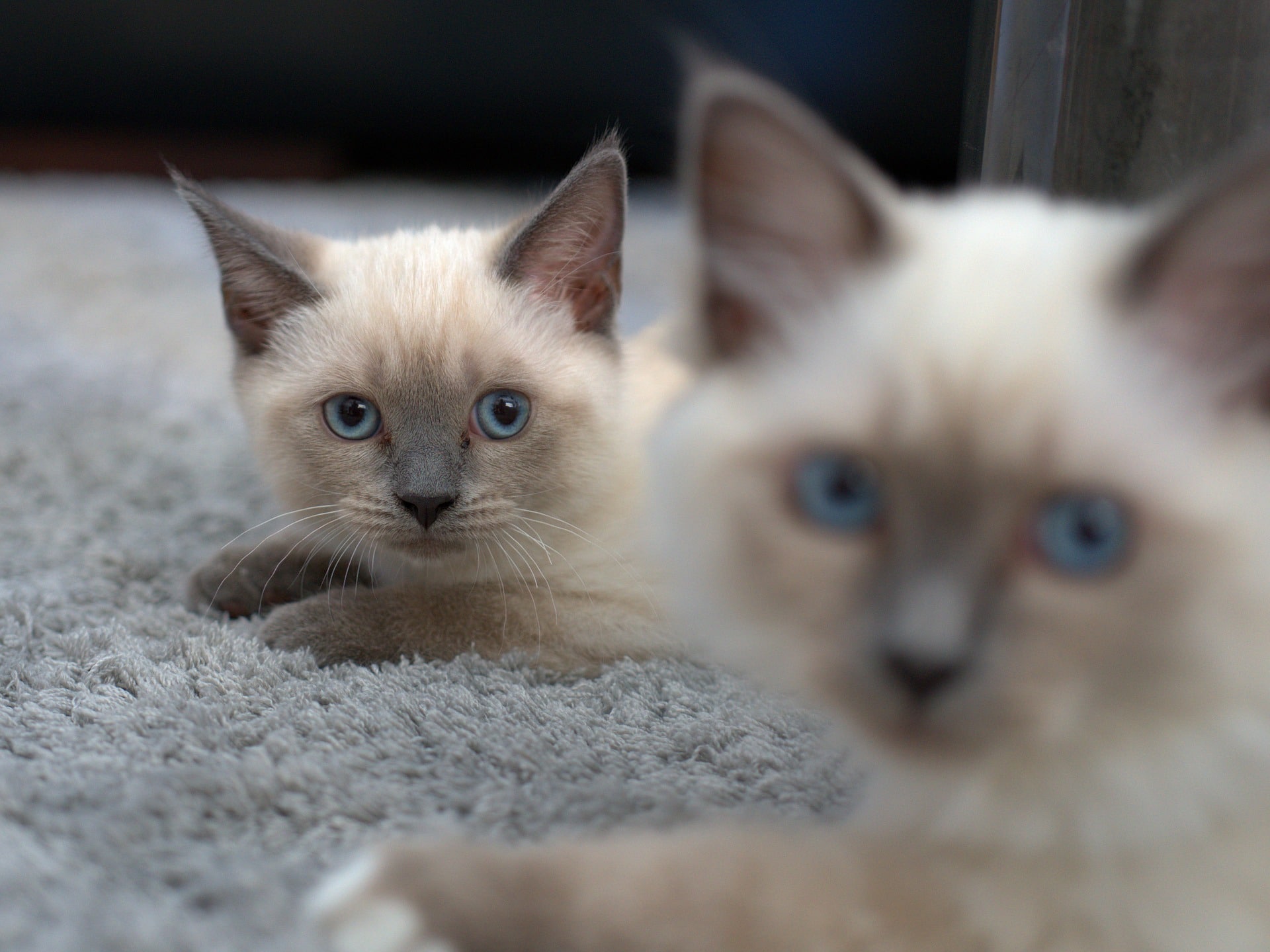 VETERINARY PROBLEMS:
Siamese cats are quite hardy and many live to late teens.
There are no specific problems but kidney disease can be an issue as it can be with all cats later in life. Gingivitis (inflammation of the gums) is often an early problem though better feeding in recent years has reduced the incidence of both these issues.  The kinked tail is a show fault as it is heritable.
In summary, a beautiful, long legged and lithe animal that bond strongly to their owners, are quite territorial and are best kept inside.  Highly recommended for people that have the time to indulge them.