A French herding and flock guardian that goes back to the time of Charlemagne who owned one, as did Napoleon, Thomas Jefferson and Lafayette.
They are also notable for their work as Red Cross dogs and ammunition carriers during World War One.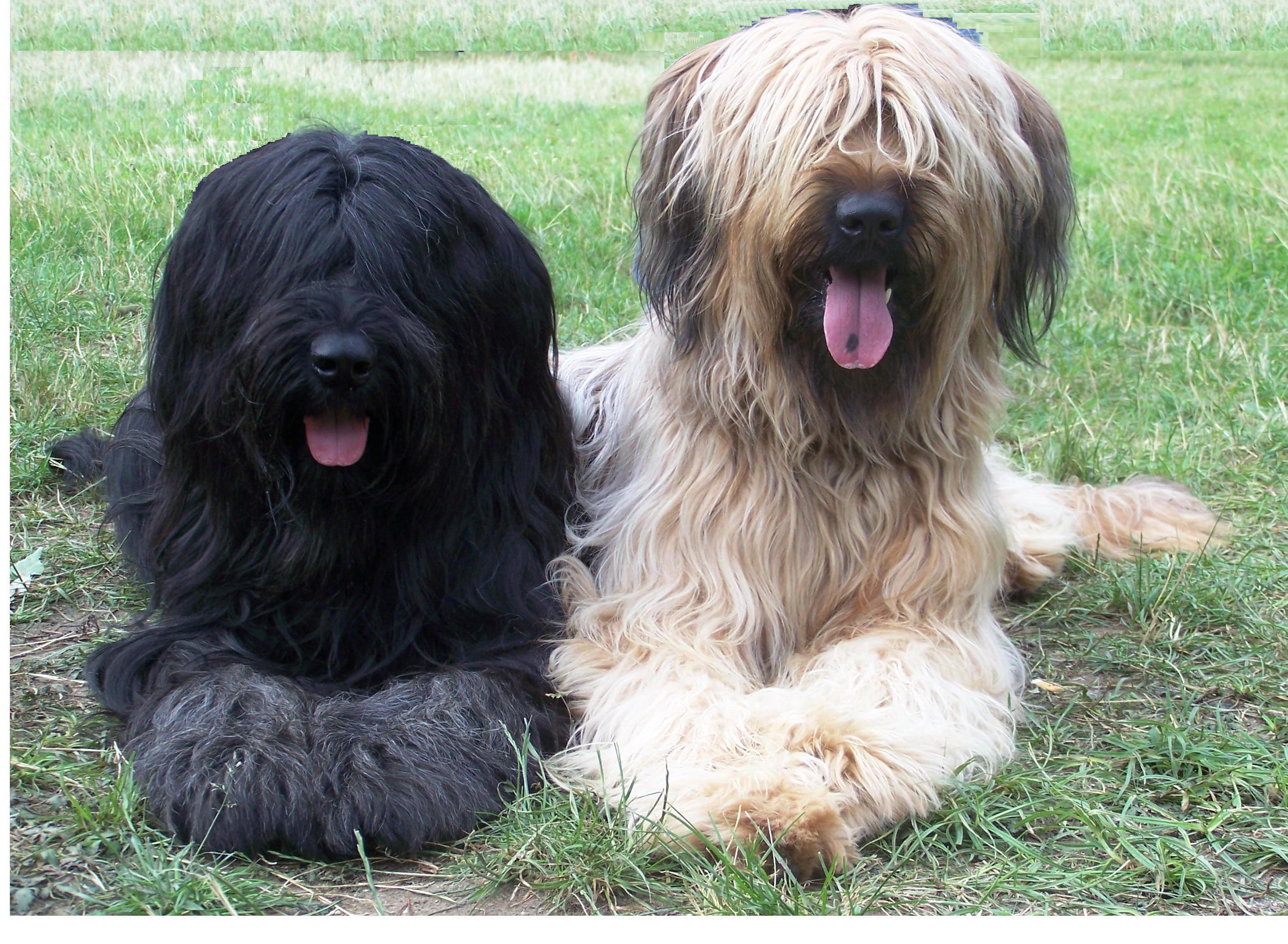 HISTORY:
Known for centuries as a breed in their native France, they were originally used as a sheep herder and guardian of the flock but also found use over the ages in the French Army as a sentry, messenger and to seek out wounded soldiers by virtue of their acute sense of hearing. Hence they have found use in search and rescue, and police work, as well as in the military but are still used for herding sheep and latterly as a loyal companion and watch dog.
APPEARANCE:
A large muscular dog, the Briard has a coarse, long and slightly wavy double coat that is generally black, grey or tawny. The adult coat is around 16cm long which gives it an attractive, bushy look with a shaggy beard, eyebrows and moustache. The eyes are almost completely covered by long hair.  In Europe the ears can be cropped or left natural and like many of the French shepherds they have double dew claws on the back feet.
They are a large dog growing 56-68cm in height, weighing around 35kg and generally living 10-12 years.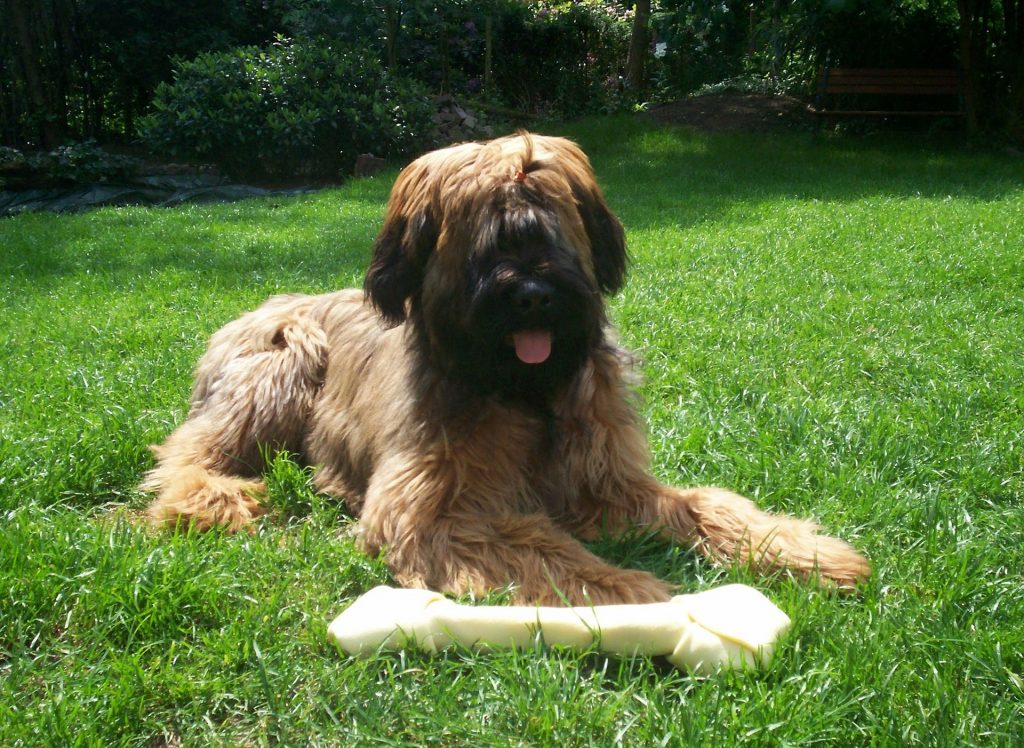 CHARACTERISTICS:
The Briard with its long, flowing coat has an elegant almost flowing gait giving the appearance of almost not touching the ground.
They are a farm worker by nature, and a herder of almost anything, including children.
They are endowed with excellent hearing and due to their long history of working with people are very loyal and protective towards their family.
They need early socialization and obedience training lest they become stubborn and fearful and in these cases can be a real handful so an experienced, patient, and firm trainer is necessary to bring the best out in them.
Properly handled a Briard will be a loyal, brave and fearless companion and one that will make a perfect family companion and watchdog/guardian.
WHO SHOULD HAVE ONE:
These are not a dog for everyone and they need a lot of work. Do not expect to leave them in the backyard with just a cursory greeting every so often. They do best in the home with the family and whilst they are fine in apartments they do require regular exercise as they are working dogs.
They are not good with young children as they hate to be teased but having said that if properly socialized they are fine and any dog aggressive tendencies that they are known for can be avoided with appropriate introductions. In these cases they will get along fine with other household pets as well.
The coat is reasonably high maintenance and if not maintained regularly it will become matted to the extreme. Well kept they are minimal shedders.
VETERINARY PROBLEMS:
A hardy breed generally they do suffer from progressive retinal atrophy (leading to blindness), cataracts, and hip dysplasia (an early onset hereditary arthritis of the hips) and so screening of breeding stock is advised.
Being a large dog with a deep chest they are also prone to bloat (distension of the stomach with gas following eating) which can lead to gastric torsion (twisting of the bloated stomach on its axis which constitutes a surgical emergency). This problem can, in some respects, be managed with proper feeding and exercise control following eating.
In summary the Briard, properly managed and maintained, is one of the beauties of the canine race but they are not a dog for everyone and are better in the hands of an experienced owner/handler. In Perth's hot climate their coat would be a disadvantage both in terms of the heat and also in controlling grass seeds where constant vigilance would be necessary particularly as regards ears and feet.