NERI KARAZIJA
Neri has been part of our team of dog trainers for many years, her qualifications include:
Bachelor of Science from Deakin University.
Certificate III in Dog Behaviour & Training from the National Dog Trainers Federation.
Canine Behaviour Modification Specialist National Dog Trainers Federation.
Over 10 years' experience running her own Behaviour and Training Business "Dog Whispering".
Volunteer work with Guide Dogs W.A., the R.S.P.C.A. and Perth Dog Training and Obedience Club.
Yearly training with Shaun Ellis – a world famous wolf behaviourist in the UK completing various courses. These include a separation anxiety specialist course, aggression specialist course, feeding and food selection course and a socialisation specialist course.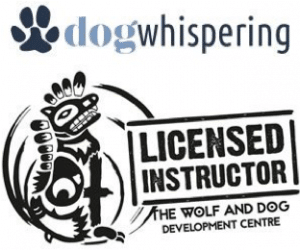 LISA RICKETTS
Lisa has been part of Neri's Dog Whispering team for years and has been running our Puppy Preschool & Management classes for some time now. Her qualifications include:
Cert IV in Dog Training & Behaviour
Volunteering work with RSPCA
Over 3 years of experience working with Dog Whispering
Her own branch of "Dog Whispering" – "Starbarks"
Regular training with Shaun Ellis – a world famous wolf behaviourist in the UK completing various courses