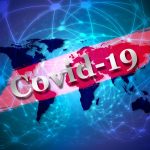 In light of the current COVID-19 situation, we would like to update you with the information we have at hand, and highlight the World Health Organisation recommendations to enable us all to stay as healthy as possible.
Updated 14th March 2020
I've heard that a dog tested positive to COVID-19 overseas. Can my pet get COVID-19?
On the evening of the 4th of March, Hong Kong's Agriculture, Fisheries and Conservation Department  issued a statement that a Pomeranian, belonging to SARS-COV-2 positive patient, repeatedly tested positive for the virus. It is believed that this is the first reported case of human-to-animal (reverse zoonotic) transmission.
The Hong Kong authorities collected nasal and oral cavity samples on 5 occasions since late February, and low levels of the SARS-COV-2, which causes COVID-19, was detected. A blood sample was also taken from the dog on 3 March 2020 for serological testing and the result was negative. The negative result indicates that there is not a strong immune response and that there are not measurable amounts of antibodies in the blood at this stage.
The Hong Kong authorities believe this finding may indicate the dog has a low-level of infection, and that it is likely to be case of human-to-animal transmission of the virus. The dog has not shown any clinical signs of disease and is currently being held in quarantine.
At this stage there is no evidence that pets can play a role in the spread of this human disease, or that they become sick – the major risk remains human-human contact.
The Australian Veterinary Assocation continues to monitor the situation and provide us with regular updates.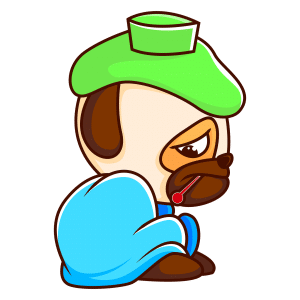 What precautions should I take as a pet owner?
Hand hygiene is critical before and after handling your pets, as well as their food.  Wash your hands thoroughly before and after touching any animal.
Pet owners who may be infected with the virus or who are voluntarily isolating because of risk of infection, are advised to keep their pets with them, but minimise handling as a precautionary measure until more information is known about the virus and routes of transmission.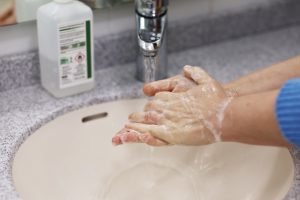 What is Swanbourne Vet doing to minimise the risk of exposure to COVID-19?
HAND HYGIENE is being championed at SVC!!  This is one of the most important infection prevention and control practices that can be performed.  All staff are regularly washing their hands and using alcohol-based hand rub to minimise any transmission of COVID-19.
We have also ramped up our clinic disinfection and hygiene protocols which includes:
Regular environmental cleaning – door handles, light switches, desks, computers, keyboards, veterinary equipment, floors and walls to name a few
Diligent cleaning and disinfection of all equipment used on any patient
Can I still bring my pet to the vet?
Of course! We look forward to seeing you and your pets in the coming weeks and months, and continue to offer all our services to our valued clients.
That being said, we are a busy practice and come in to contact wth many clients on a daily basis including the elderly, pregnant women and people with compromised immune systems, so we appreciate your cooperation and understanding with adhering to the following:
If you, or someone you have been in close contact with, has exhibited flu like symptoms or has been overseas in recent times, we ask you to follow the 14 day quarantine procedure diligently.
If you are unwell but have an urgent appointment for your pet, please let us know that so that we can minimise exposure.
We are more than happy to reschedule non-urgent appointments including procedures and grooming.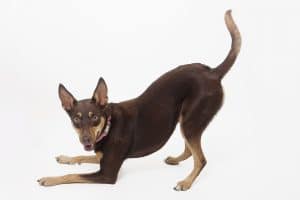 How can I receive medications, products or food for my pet?
If you require products, medications or food for your pet, you can utilise our 10 minute parking bays in the driveway of the clinic. Just call us when you arrive so that we can bring your pre-paid products out to the car!
Alternatively, we can also arrange for these items to be delivered to your home!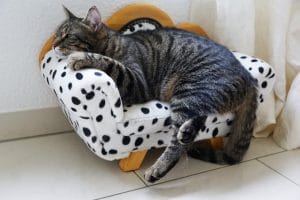 What can I do to minimise the risk of exposure to COVID-19 whilst visiting your clinic?
There is no reason to cause alarm – we just ask that you practice good hygiene habits when visiting us at the clinic.
Please use the hand sanitiser provided at the front door on your way in to and out of our clinic.
Feel free to wash your hands at the end of your consultation with the vet
Please inform any staff member if you are feeling unwell or may have been exposed to COVID-19 so that we can minimise exposure.
Please also remember to:
Avoid touching your face, eyes, nose and mouth with unwashed hands
Cover all coughs or sneezes with a tissue or your flexed elbow
Put used tissues into the bin
Stay home if you are feeling unwell, have a cough or a fever.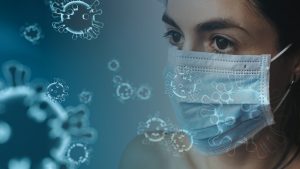 If you have any other questions or concerns, please don't hesitate to contact us at the clinic.